First off, what is Crop Over?
No better time to visit and experience the rich culture of Barbados than the Crop Over Festival from May (band launch parties) to August (Kadooment Day). The largest and most anticipated event of the Summer, Crop Over, dates back to 1688! Like the name suggests, Crop Over used to celebrate the end of the Sugar Cane Harvest in Barbados. Today it is a colourful celebration of culture, music and dance.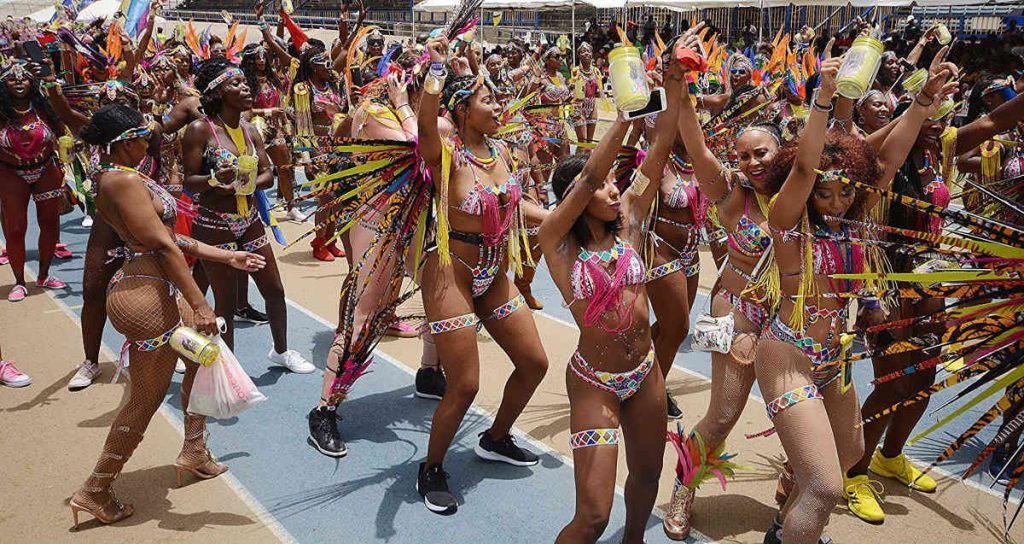 The grand finale of the Crop Over Festival is called Kadooment Day and is held on the first Monday in August every year. Kadooment Day is Barbados' version of carnival. Masqueraders in stunning beaded and feathered costumes dance to the soca beat while sipping on rum from the National Stadium to Spring Garden Highway at a day unlike any other.
Read more on the rich history of the festival and how it evolved through the years here.
Who attends this AWESOME festival?
Every and anybody celebrates the Crop Over festival making it one of the most diverse festivals in the world. Locals from all walks of life, work hard and save up year round so that they can let loose and enjoy life to the fullest at Crop Over events. It is more than just a festival of fun for Bajan's, it's a way of life!
Visitors from all over the world travel thousands of miles to join in the party, some have even made Crop Over an annual event. Celebrities like Chanel Iman,  Lewis Hamilton and Ri Ri of course, have been spotted enjoying life in full costume on Kadooment Day (Lewis Hamilton and Rihanna pictured below).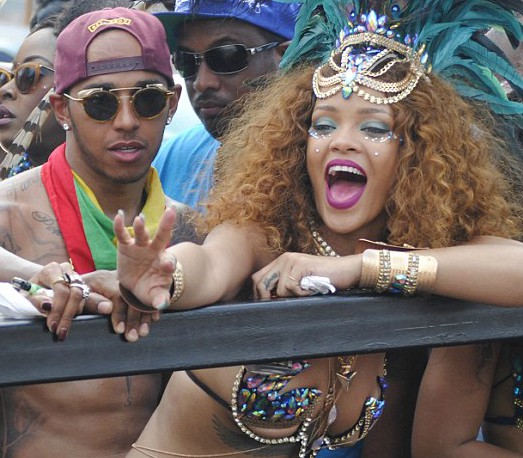 Don't forget the kids. Kiddies Kadooment is celebrated at Kensington Oval on the weekend before Grand Kadooment Day. Kids dress up and parade around the inside of Kensington Oval where they can also enjoy jumping tents, rock climbing walls and more fun activities. Kids under 12 are only $5 BDS and adults are $15. Check it out, it's fun for all ages!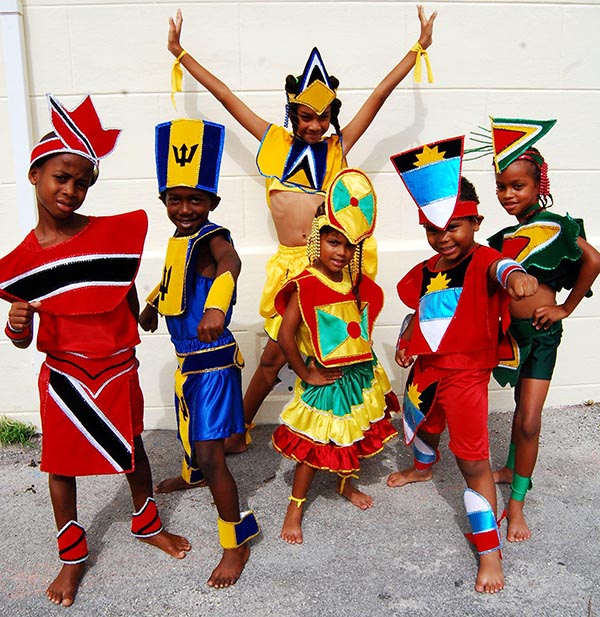 Fun Fact: Did you know that Barbados has one of the highest visitor return rates in the world? Crop Over 'fever' is contagious – don't say we didn't warn you, you will be back every year!
What are the BEST Crop Over events?
Stick to this formula to make the most out of your Crop Over experience.
Concert + Boat Party + Breakfast Party + Foreday Morning + Kadooment Day = Best Crop Over
Concerts
Soca music will be running through your veins and fuelling you all Crop Over long. Look out for our favourite concerts like Kes the Band's beach concert, Pan on the Sand, Soca on de Hill, Soca Royale, Puff of Colour and the highly anticipated annual Machel Montano concert.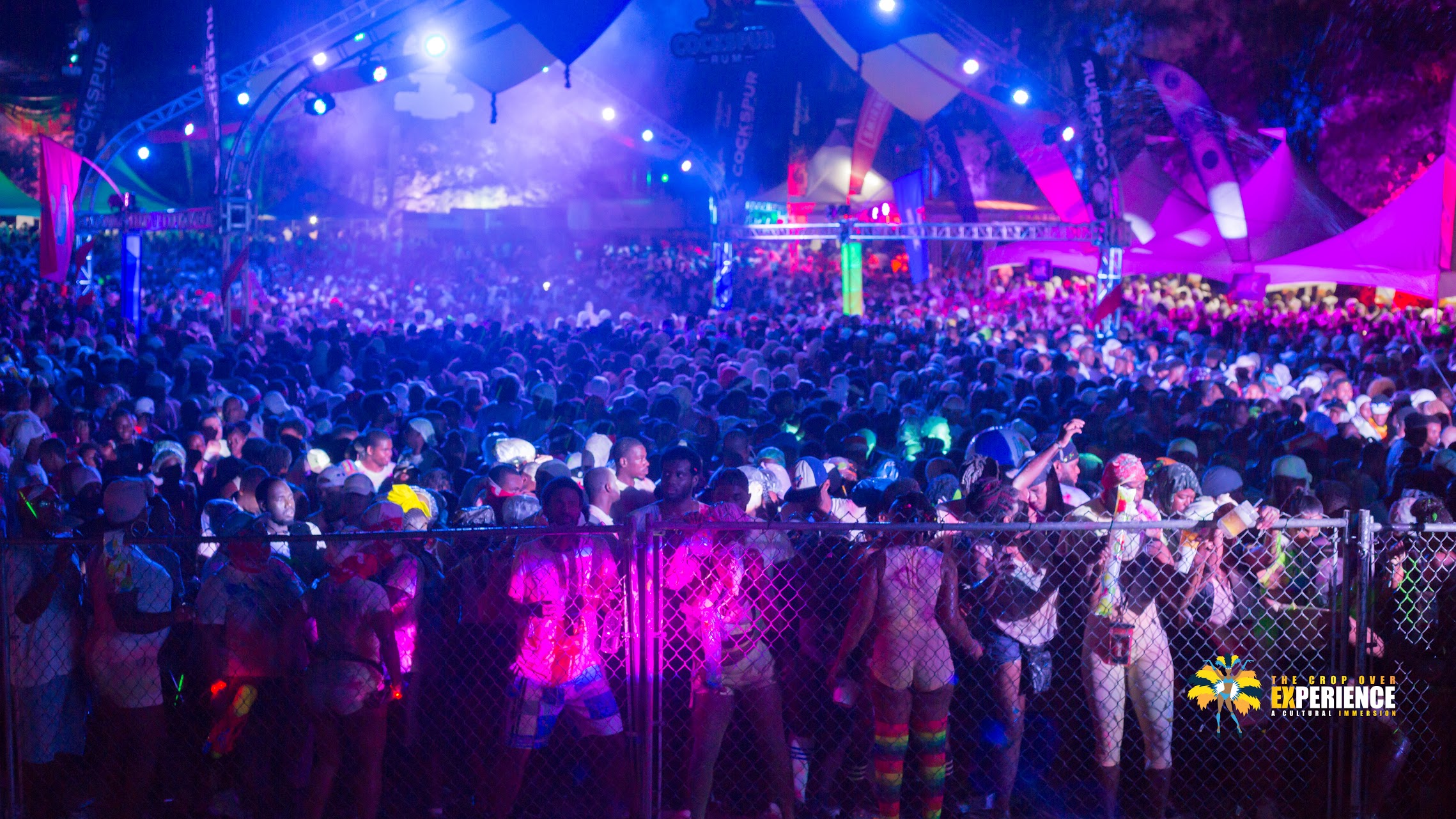 Boat Parties
Hit the seas aboard the Harbour Master, Jolly Roger or Buccaneer, the most popular party boats over the Crop Over season. The weekend before Kadooment is the main boating weekend (July 27 – 28th 2019) with each boat scheduling up to three cruises a day! One of our favourite boat parties is Oh Ship! Aboard both the Jolly Roger and Harbour Master this year due to popular demand. You can also look out for Scorch Cruise or Cooler Vibes cruise where you pack a cooler with your favourite drinks or Blue Box Cart's all-inclusive drinks cruise. There are also a number of post-Kadooment cooldown cruises to look out for like Recovery Cruise, Aura S.O.S. Cruise and Bon Voyage Cruise.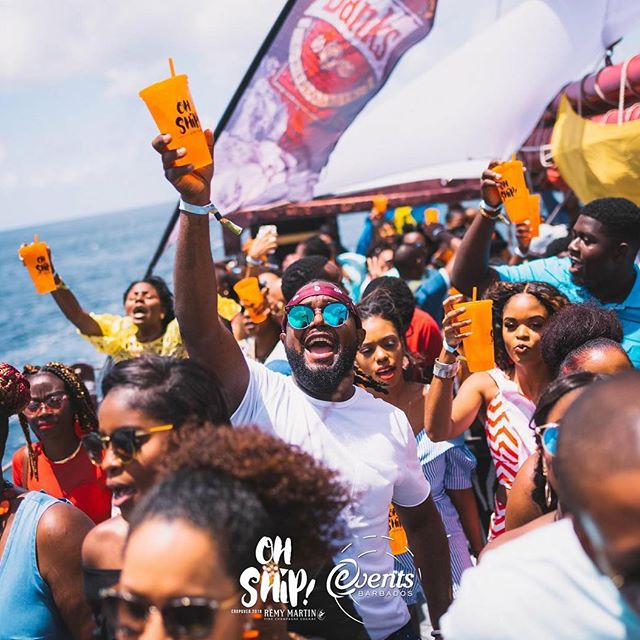 Breakfast Parties
A breakfast party is just that… a party from around 4 am to 11 am where you can enjoy an all-inclusive breakfast. During the Crop Over Festival, people will collect wristbands from all the parties they attend eventually covering most of their forearm. Attending an event that involves eating is a great plan to keep refuelled during this marathon of a festival. Brek-Fus: The Bajan Experience, Mimosa Breakfast Party and Beach House Breakfast Party are three of our favourite breakfast parties.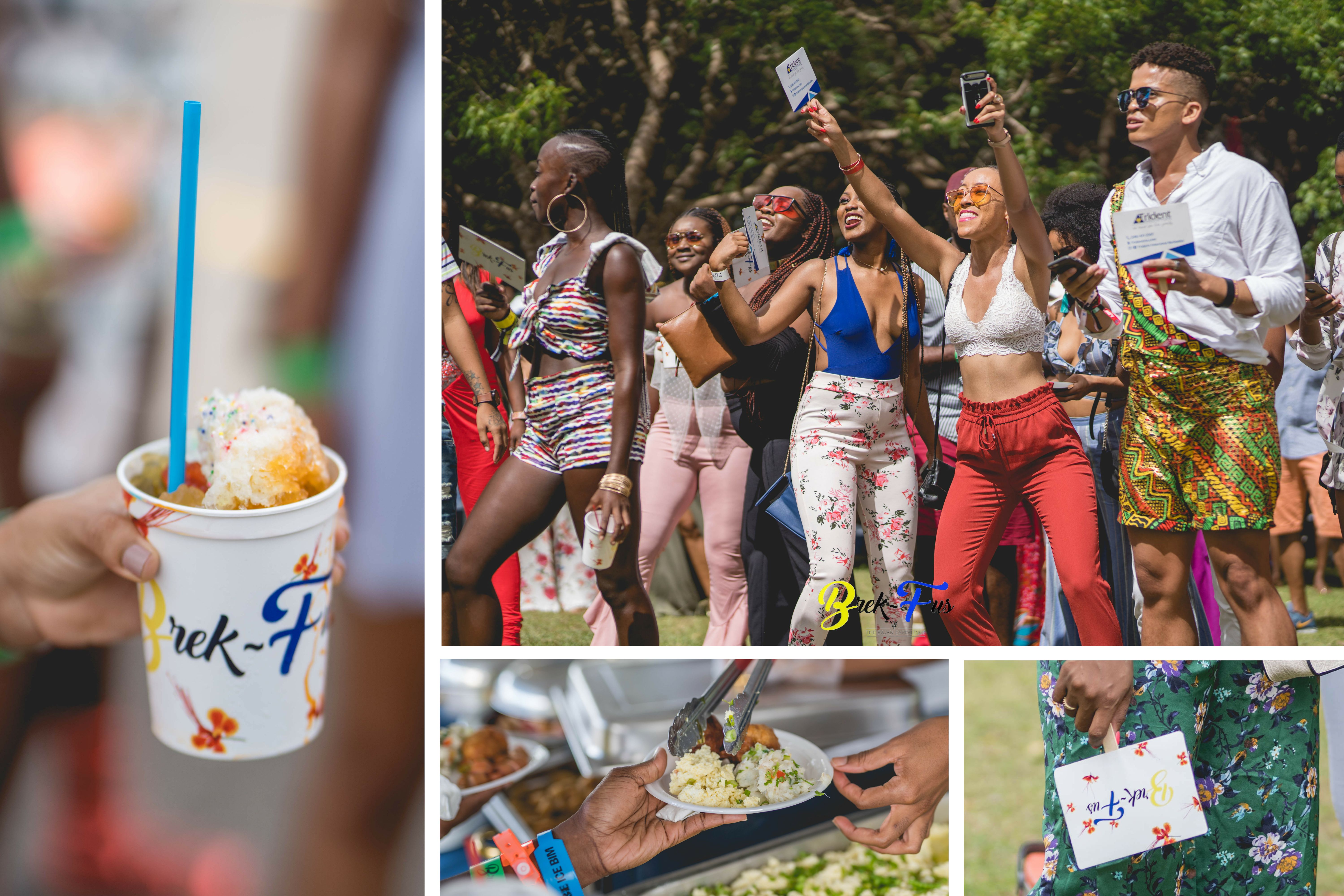 Foreday Morning
Foreday Morning is always the Saturday morning before Kadooment. When we say morning we mean start cutting up your t-shirts and sticking on your face gems Friday night to get to your Foreday events around 2 am Saturday morning. Cover yourself and your friends in mud, paint and power as you dance behind the music and drink trucks until sunrise. Some of our favourite Foreday Morning events include Caesars Army, Mix Nuts and Project X.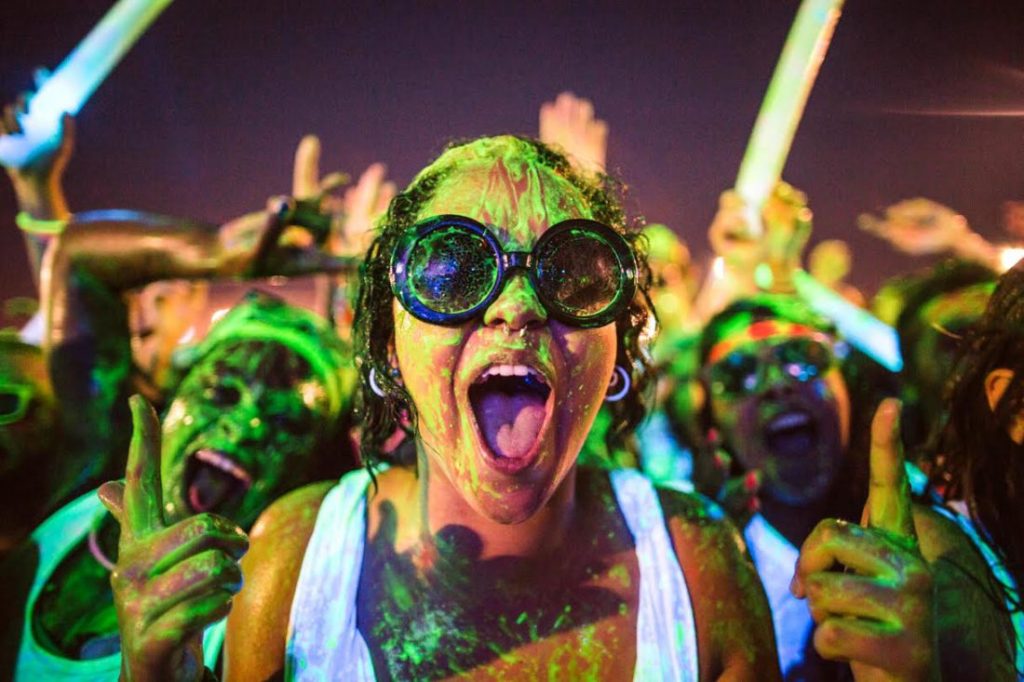 Kadooment Day
Kadooment Day, the grand finale of it all! Bands of masquerades begin leaving the National Stadium around 8 am making their way along the parade 10 km route to the Spring Garden Highway. Each band offers something different for their masqueraders from all-inclusive food and drink packages and glamorous costumes to the bare minimum where you just turn up to have a good time in your costume. We recommend looking at the stunning costumes from Aura, Beige International, Bliss and Blue Box Cart and choosing the costume (and price point) that best suits you.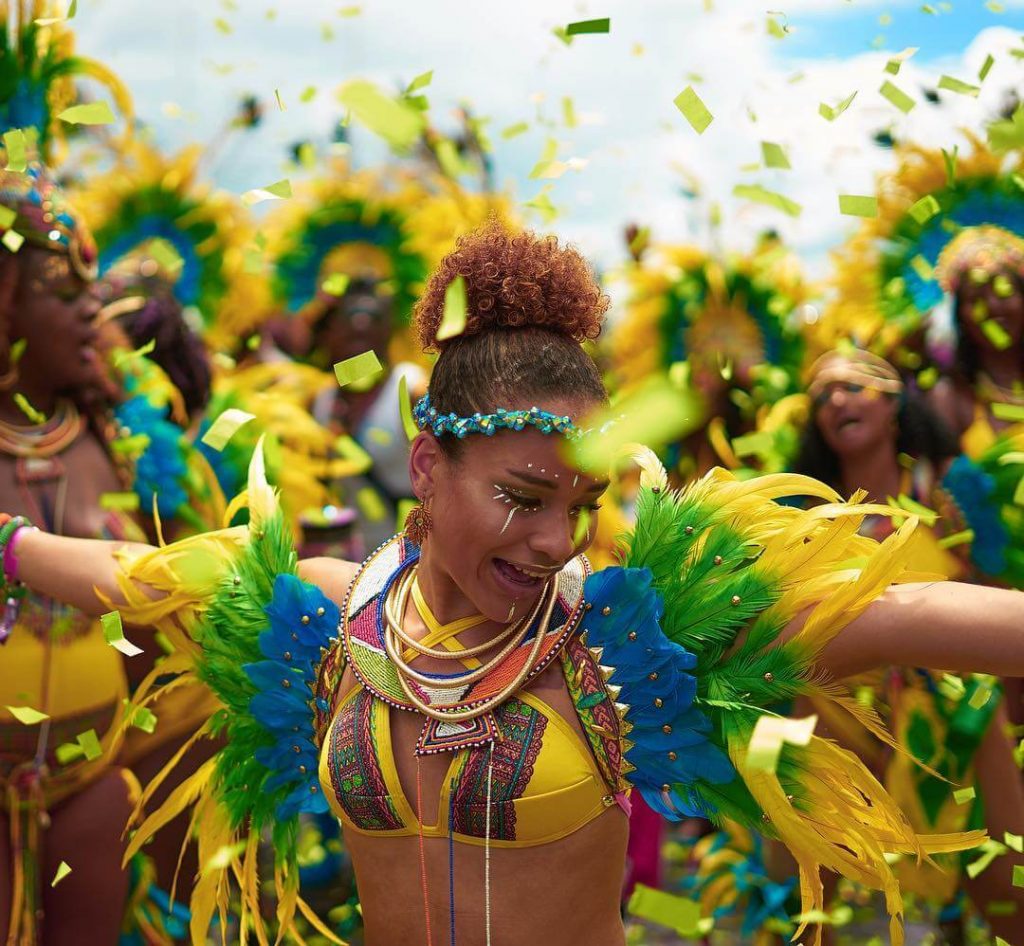 What songs should I add to my Playlist?
Music is a huge part of the Crop Over festival. Each event will play the same new tunes for that year as artists compete for various titles like 'Road March' or 'Party Monarch.' New 2019 Crop Over songs are being released daily from May through to July. We recommend following a DJ's playlist to keep up with all the new releases. Look out for DJ Puffy or Just Jay on SoundCloud. Trini Carnival music also plays a big role in Crop Over, listen to DJ Private Ryan's 2019 Carnival mix here.
How do I make Crop Over 2019 happen?
Book flights and accommodation today! We are not joking. Crop Over week is one of the busiest times to visit Barbados so book early! Start choosing your events wisely and buy tickets online or from a committee member by reaching out to the event pages on Facebook. Add a countdown calendar to your phone and start dancing in the shower to your sweet soca playlist… see you in Barbados at the best Summer festival in the world… Crop Over.