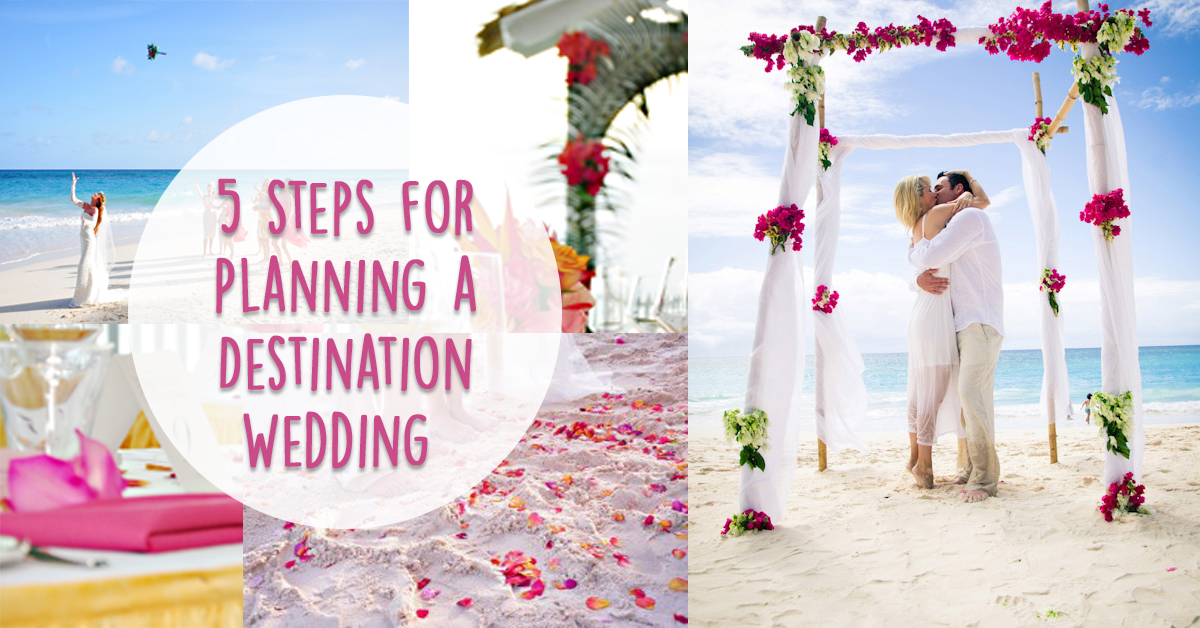 Destination weddings are definitely a growing trend. Not only does the breathtaking location act as your décor, but destination weddings are easy to plan, surprisingly well priced and definitely unforgettable. Here are five steps for planning your destination wedding.
1. Choosing the right destination.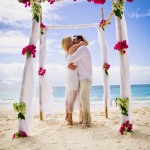 Location, location, location. While it is your special day and the destination is entirely your choice, there are some important things you must consider. Where will the majority of your family and friends be flying from? Can they get to your dream destination without having to catch three flights? Are prices reasonable for the time of year you are planning your dream wedding? Barbados has easy connections and direct flights from London and Manchester in the UK, Toronto and Montreal in Canada, Miami, New York, Atlanta, Philadelphia and Charlotte in the US, Frankfurt, Germany and Brazil.
Some countries also have factors making it more difficult to obtain a marriage license. Getting married in Barbados is easy, there is no waiting period or minimum length of stay. Just be sure to travel with the required documents. Bougainvillea has a step by step guide of 'How to Book Your Ceremony' where you can find the list of required documents for Barbados Marriage licenses.
2. Choosing a suitable date.
How do you choose the date you and your loved one will celebrate for the rest of your life? Maybe you choose the day you met, or the day of your first date. When choosing a destination wedding there are a few things you must consider before sending out your save the dates. What is the weather like at that time of year? Are there any local festivals being held at the same time that might affect the availability of hotels? Do your research on what is happening in your dream destination before you choose your date. You can view what is happening in Barbados by viewing our events calendar. Once you have a date in mind, check that it is available. View the wedding calendar to check availability at Bougainvillea.
3. Choosing the right resort.
Are you dreaming of a sandy beach or tropical garden wedding? View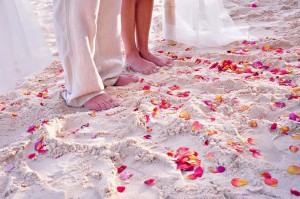 the resort's photo gallery to be sure that their location offers exactly what your dream day looks like in your daydreams.
Most resorts will offer wedding packages. Ask early about various vendors in the area or at the resort. Some resorts may only offer one photographer for example and have limitations or charges on using external photographers. Luckily this is not the case at Bougainvillea Beach Resort. Along with the wedding comes the reception dinner. What dining options are available at the resort? Review the menu's beforehand and look forward to trying some new local cuisine. Try not to get too caught up in planning the wedding that you forget to explore your dream destination. Choose a resort that has attractions nearby. Bougainvillea resort makes it easy for you to view and book offsite and onsite activities to ensure that every day of your destination wedding vacation is filled with magical memories.
4. Choosing your dream package.
Packages not only make planning your destination wedding a lot easier, but can help you save a few dollars as well. Most resorts have their unique wedding packages. Pay special attention to all package details especially guest limits. You would hate for your old college friends to fly all that way and miss out of your magical moment. Determine whether the package includes the wedding license or marriage certificate as these can cause a lot of head ache at the last minute. The best packages out there give you the ability to add your personal touches, not only to your wedding plans but also provide you with a personal honeymoon registry. With Bougainvillea's Honeymoon Wishes you can add everything from champagne upon arrival to catamaran cruises and much more.
5. Relax and Enjoy.
The final and most important step, relax and enjoy! Bougainvillea has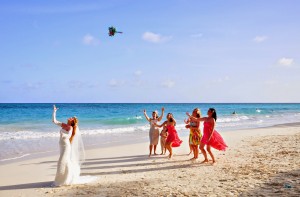 two wedding planners to help with every step in a stress free, relaxing way. This is your moment, soak it up while you soak up the sun. While the tan lines will eventually fade the memories of your destination wedding will last forever.