Crop Over is a celebration of the culture and history of Barbados. This tradition began in 1687 during the plantation days to celebrate the end of a harvest. Today the celebrations aim to keep the rich culture alive through music, dance, food, arts and many other celebrations. Here are some of the most popular events for Crop Over 2018 in order of occurrence. (cover photo by lehwego.com)
CROP OVER JULY 2018
Phenomenal Friday – July 6 from 10PM at Kensington Oval
Phenomenal Friday is a massive Crop Over song competition and party featuring both Bashment Soca and the Best of Soca Royale. This year's finalists include Stiffy, Stabby, Scrilla, Rhea, Porgie & Murda, Marz Ville, Lil Rick, Jus D and Jagwa The Champ all from Barbados along with Freezy from St. Lucia and Sita from St. Vincent.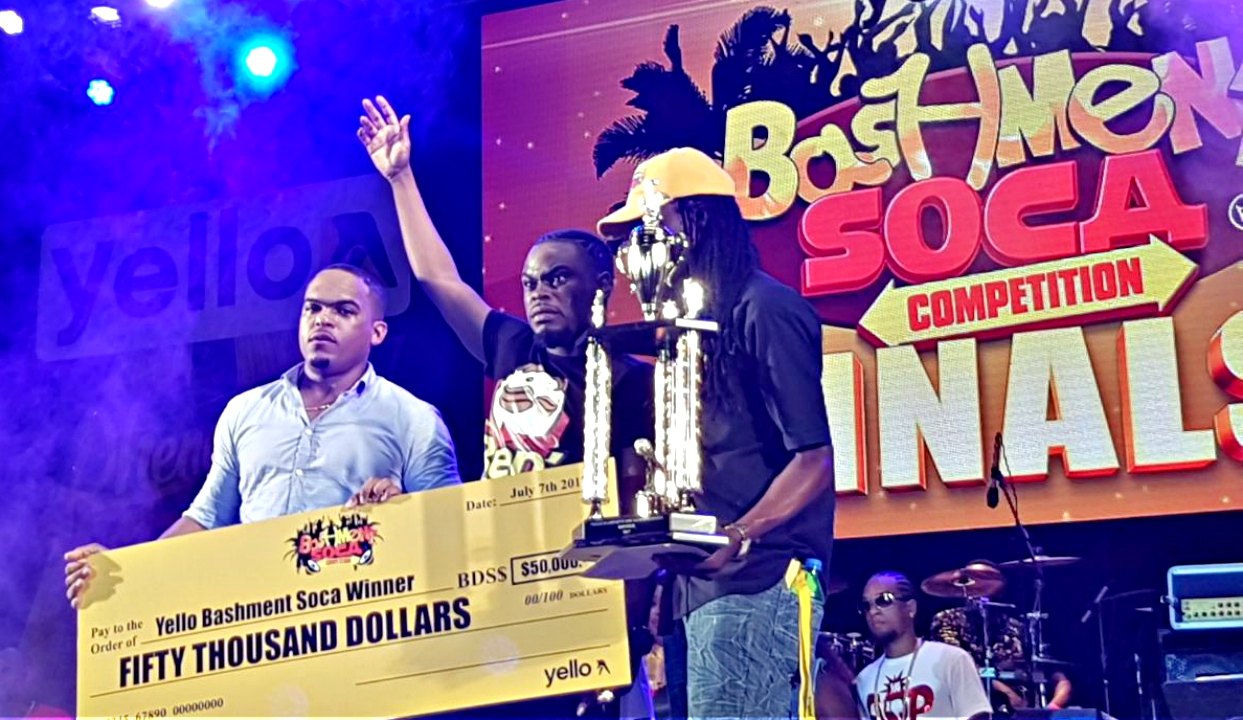 Junior Calypso Monarch Semi-Finals – July 8 from 7 PM at the LESC
Support the youth of calypso. This event is divided into the 7-12-year-old category and the 13-18 category. Not only are these kids super cute but they are incredibly talented as well. Stay tuned for the finals on July 21st.
Crop Over Visual Arts Festival – July 8 to August 4 at Queens Park Gallery
This FREE event will be on all Crop Over festival long. It will feature some of the island's best visual artists comprising of works in 2D, 3D and craft. The work will display the visual and aesthetic culture of Barbados.

Puff of Colour – July 14th location TBA
Calling all Soca Obsessed! Puff of Colour is one of the most highly anticipated parties of the festival. The event includes colourful powder, paint, water washdown, morning snacks and a 400 sq ft playground plus tones of party bonuses. Get your tickets early! Visit www.puffofcolour.com to learn more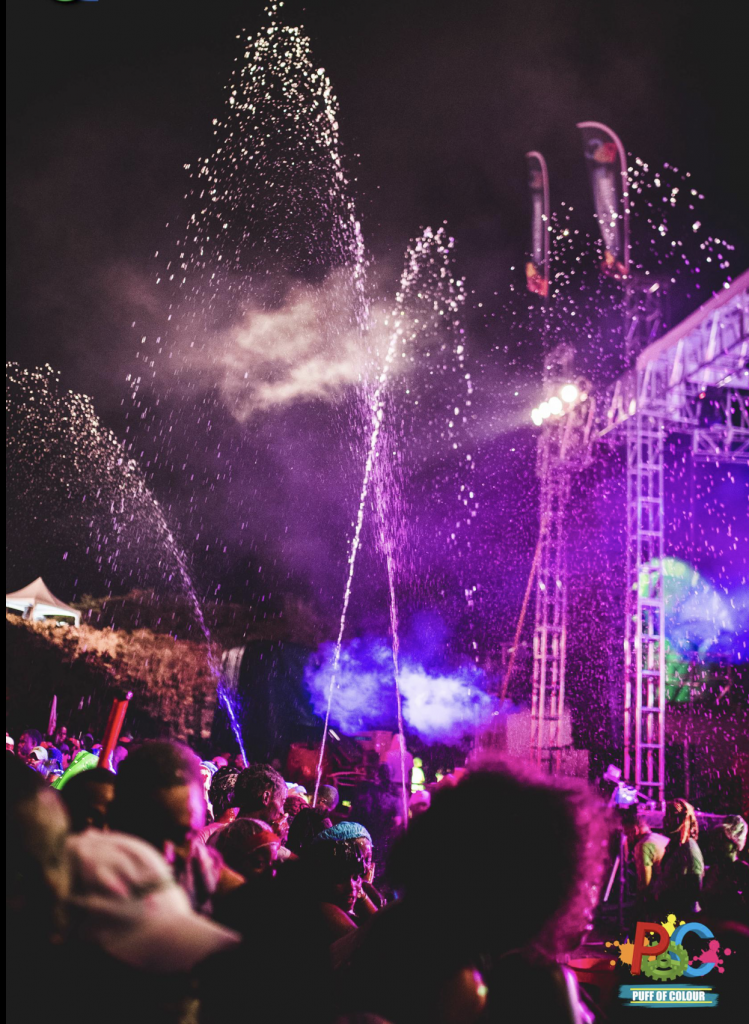 Pan Pun de sand – July 15 from 3 PM at Brandon's beach
This FREE event is dubbed the biggest beach party of the year by the NCF (National Cultural Foundation). Enjoy the sweet sounds of steel pan while dancing and liming in the sand at the beautiful Brandon's Beach, along the Spring Garden Highway.
Soca on De Hill – July 22 from 12-9 PM at Farley Hill
Celebrate the music of the Crop Over 2018 season at this live showcase of local and regional talent. This is the World's Greatest Soca Party! Artists include Red Plastic Bag, Blaxx, Patrice Roberts, Skinny Fabulous, Lil Rick and Family and much more.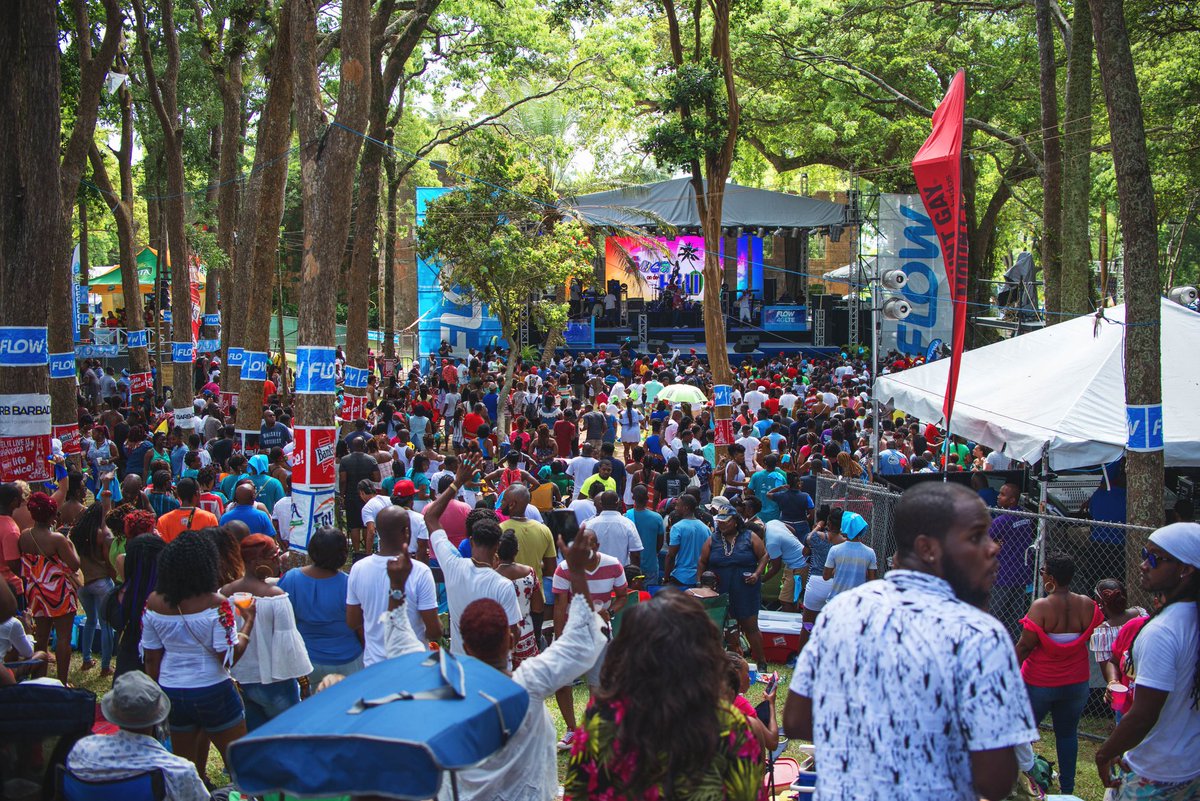 Tipsy all white Crop Over Beach Party – July 22 from 4-11 PM at Pirates Cove
Tipsy 2018 goes All White (please don't forget to wear white)! This year's event features none other than Kes The Band still hot off of Carnival 2018. Party from afternoon till the middle of the night to a dynamic DJ cast of DJ Puffy, Bunji Garlin and the Viking Band, DJ Jus Jay, Reko & Andwele and more! Follow @twistedbarbados on Instagram to learn more.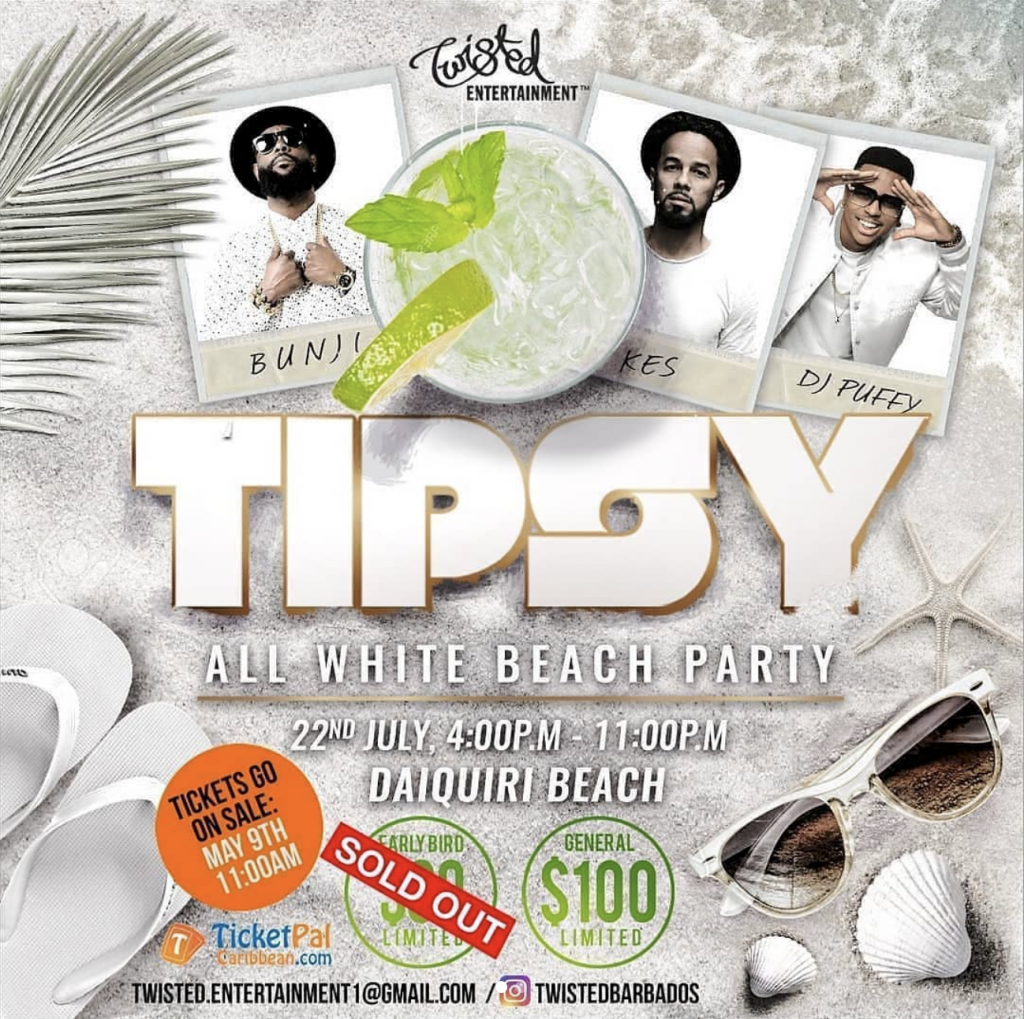 Junior Kadooment – July 28 at Kensington Oval from 9 AM
The Junior Kadooment is a smaller version of the Grand Kadooment – without the street parade. Bands of costumed children parade around the Kensington Oval. It's truly an adorable site!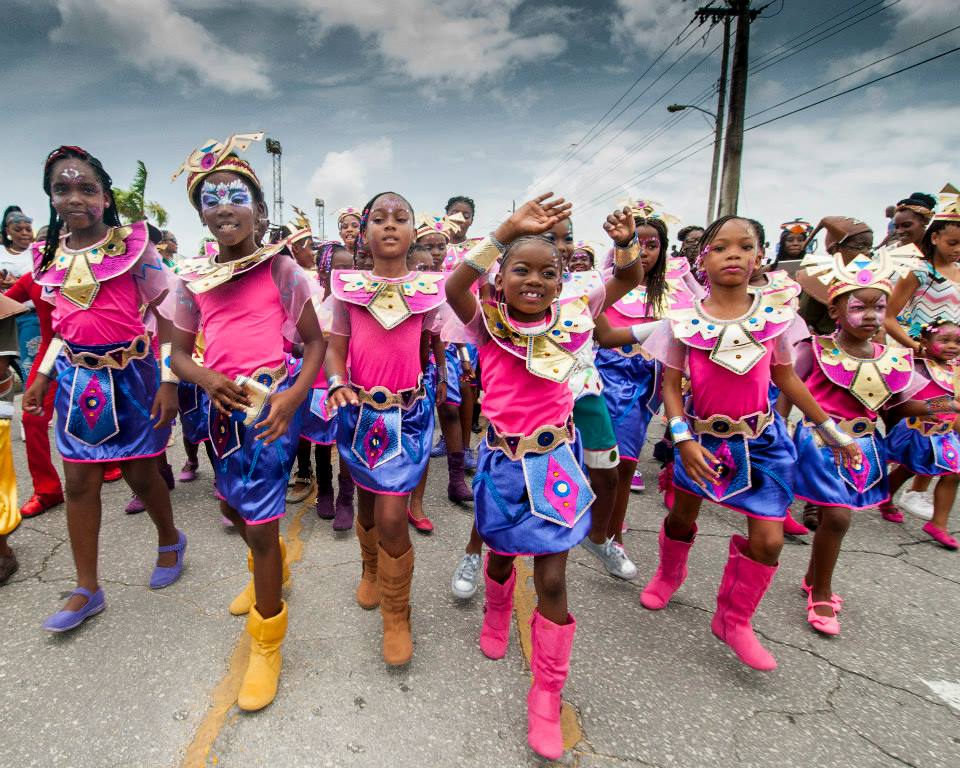 Soca Royale – July 29 at Bushy Park from 3 PM
Attracting over 10,000 people, Soca Royale is a non-stop 10 hours of partying (and the world's best soca artists). There are two competitions – the Sweet Soca Monarch and the Party Monarch. The competition is jointly dubbed the MQI 98.1 Soca Royale.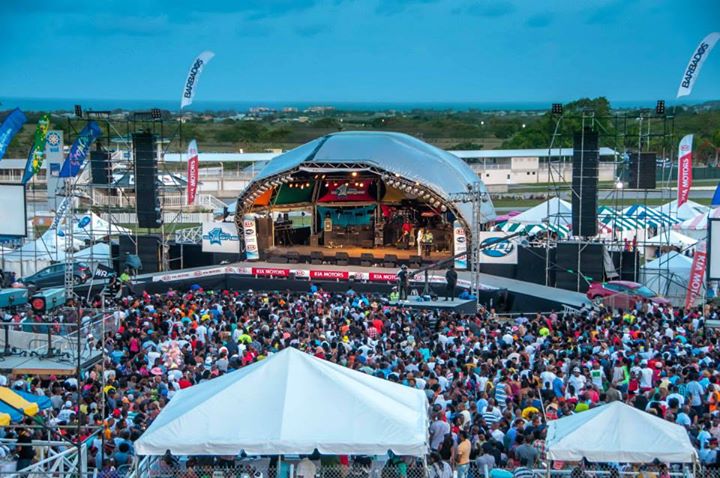 CROP OVER AUGUST 2018
Emancipation Day Walk – August 1 Bussa to Spring Garden
Hosted by the Ministry of Culture Sports and Youth this annual walk begins with the laying of wreaths at the Bussa statue in memory of the National Heroes. After the walk, there will be a short program with the annual Emancipation Day message.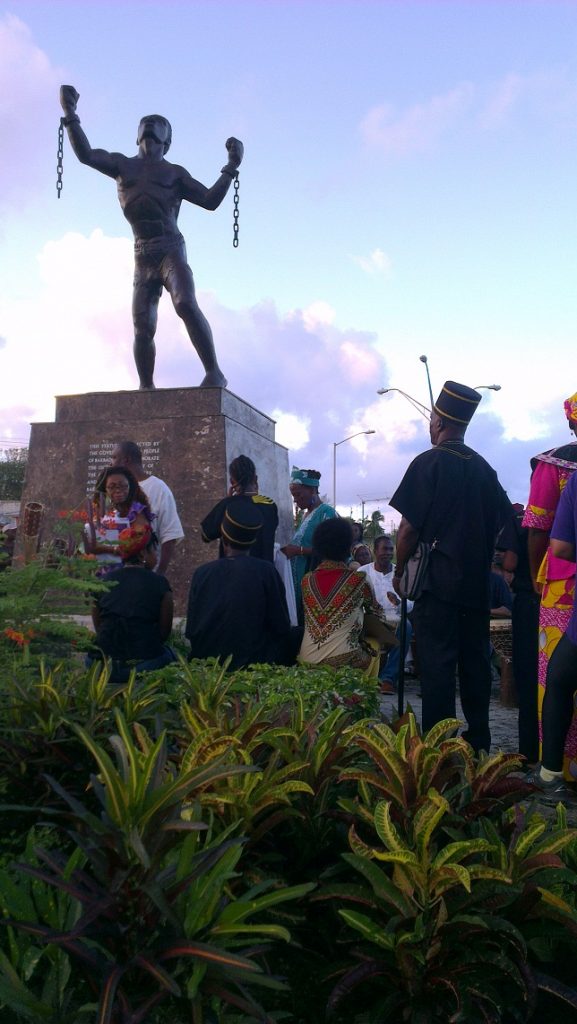 Bridgetown Market – August 3 to 6 on Spring Garden Highway
This 4-day street fair features vendors selling crafts, local food and more. Bridgetown Market is a cultural extravaganza for the whole family. On the last day, Kadooment Day, you can see the costumed paraders fill the streets.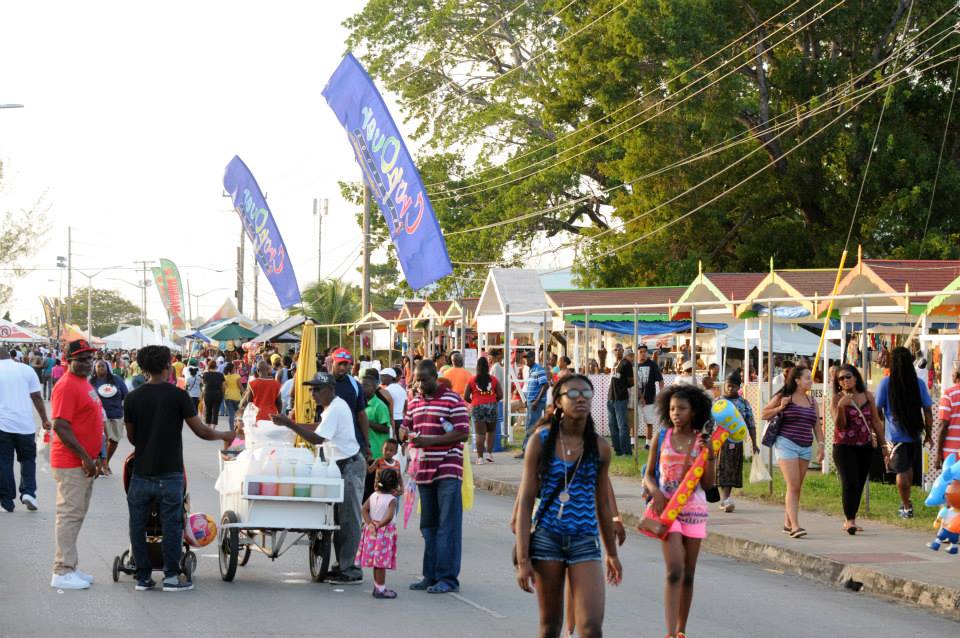 Foreday Morning  – Friday 3 at various locations islandwide
This street party starts in the early hours of the morning and goes until the sun comes up. Thousands of revellers jam behind music trucks covering themselves and their friends in mud, paint and powder along the way.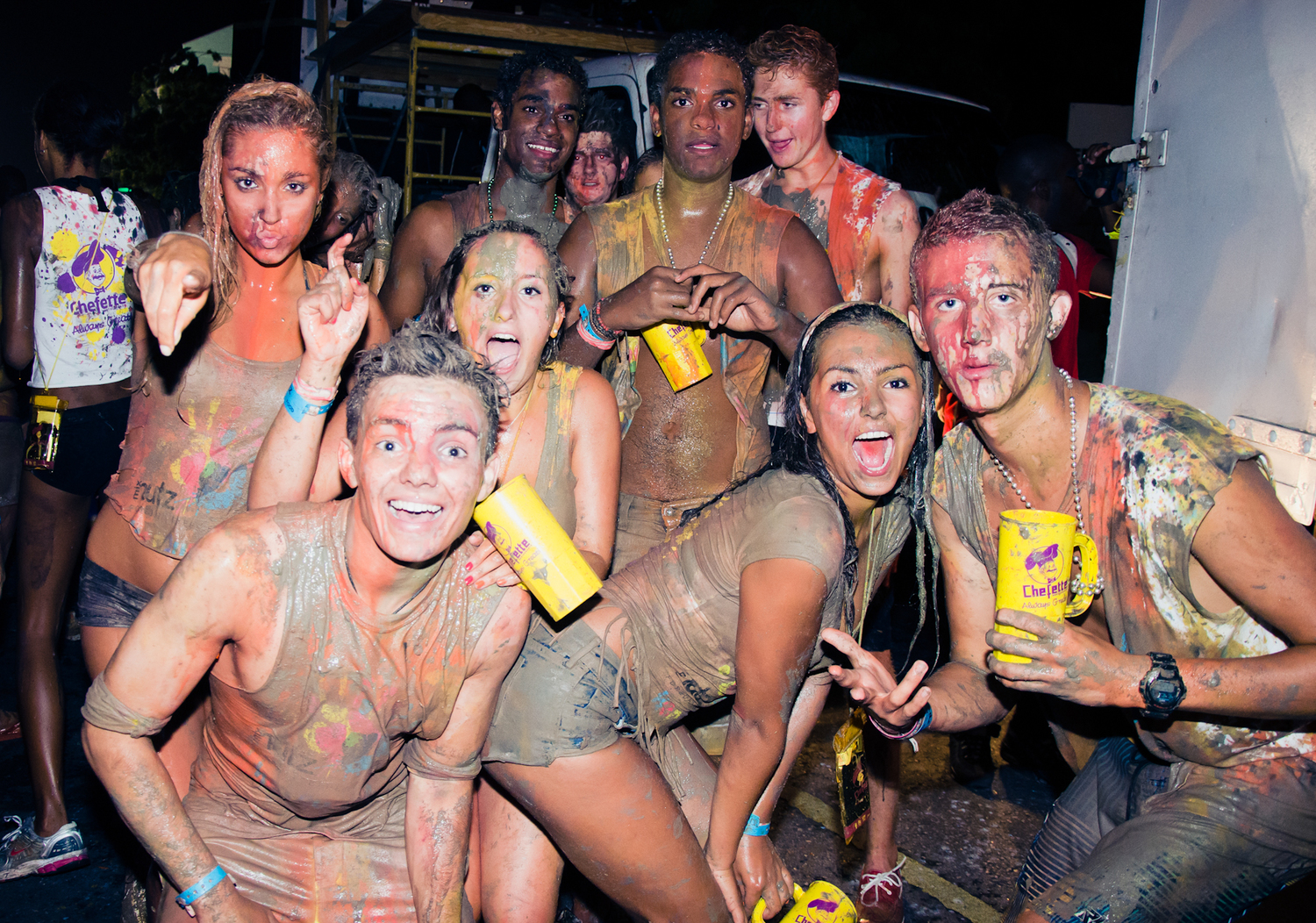 Pic-O-De-Crop Finals – Saturday 4 at Kensington Oval at 8 PM
Throughout the Crop Over Festival judges visit the calypso 'tents' to score performers vying for the Calypso Monarch title. 18 semi-finalists are selected for the semifinals and then 9 Calypsonians go forward to the finals. This event at a crowd favourite.
Grand Kadooment Day – Monday 6 from the National Stadium to Spring Garden
Follow this full-day carnival parade of visitors and locals alike. Dressed in elaborate feather and beaded costumes, revellers are accompanied by the rhythm of soca and calypso. Rihanna is known to attend Kadooment annually enjoying in the cultural celebrations of her homeland.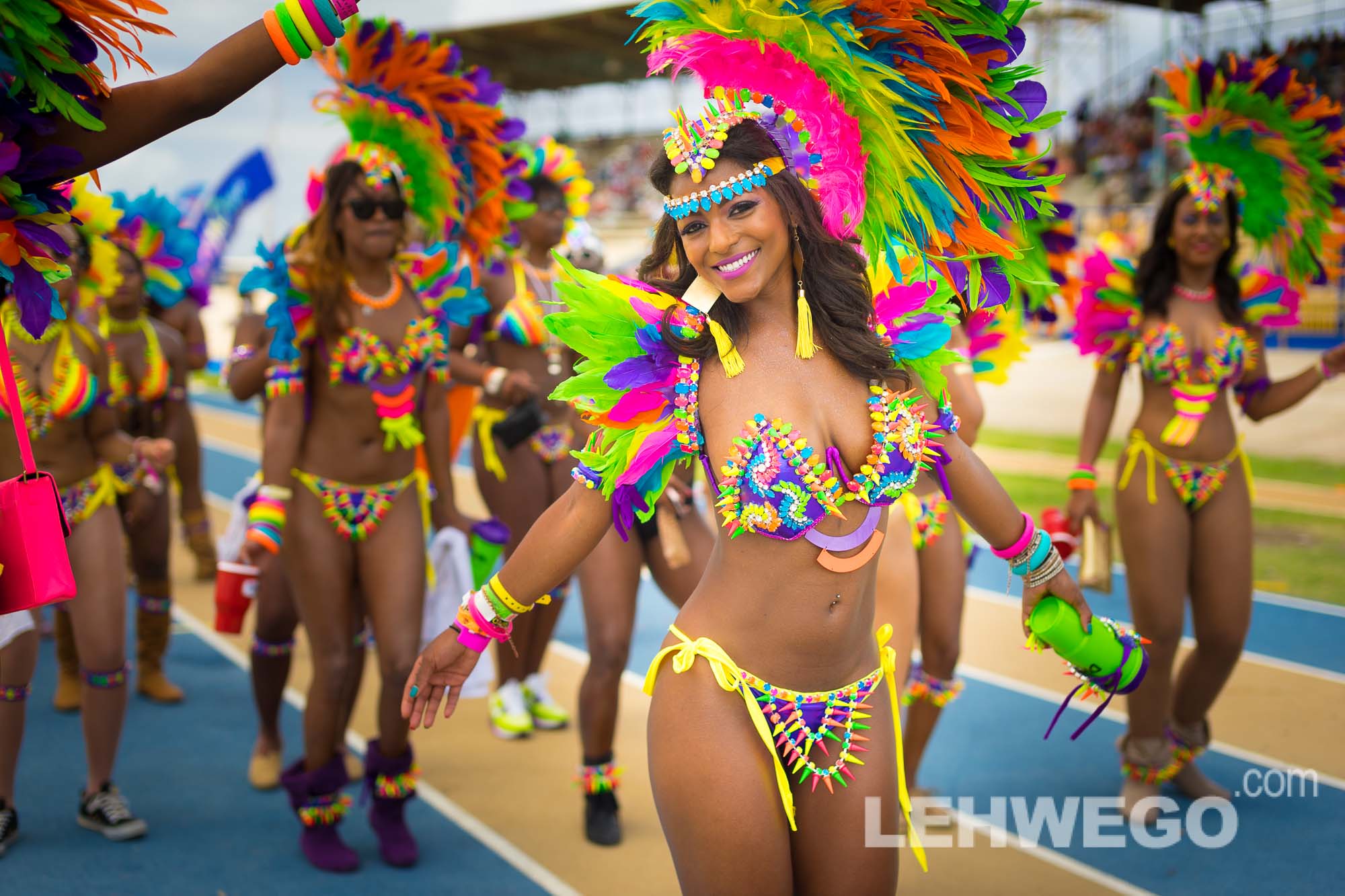 Have you experienced Crop Over before? Comment and let us know some of your favourite events. Learn more about Barbados by reading more of our Bougainvillea Blog Posts.