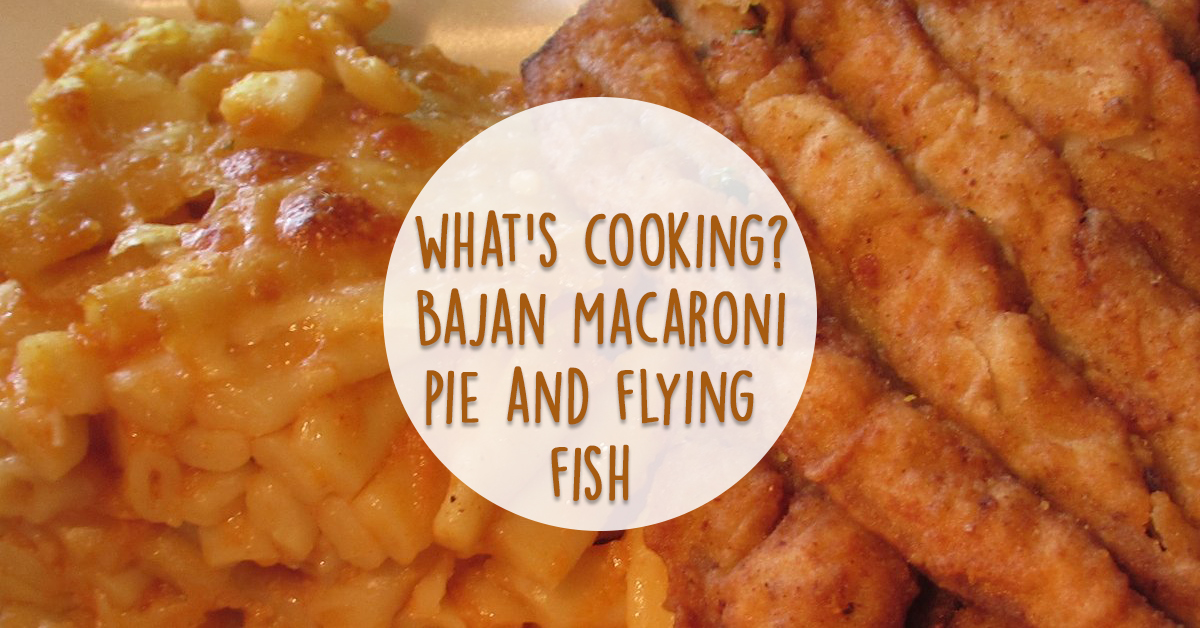 Barbados is certainly known has having some of the best food in the Caribbean. Whether it is the locally sourced ingredients or the extra TLC that Bajan chefs are known to add, you just can't beat the flavor. We recently asked our friends on Facebook what their favourite Bajan meal is, and the response did not surprise us. Bajan Macaroni Pie and Flying Fish won by a landslide.
Here is our extra special recipe, give it a try and let us know how you make out.
Macaroni Pie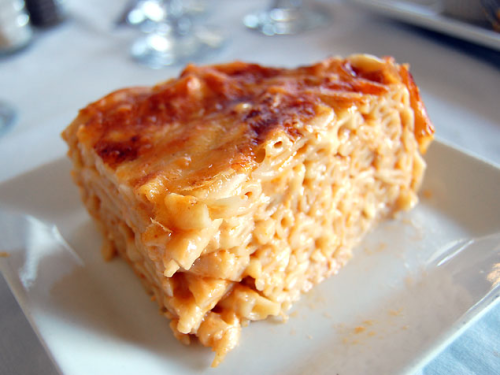 1) Preheat a moderately hot oven 350F, 180C or Gas Mark 4.
2) You will need the following ingredients:
8oz/250g macaroni (preferably long tubes)
1 tablespoon butter or margarine
12oz/375g sharp cheddar cheese, grated (or more if you please)
1 egg
1 cup 8floz/240ml milk (try evaporated milk for a sweeter taste)
1 medium onion
1 teaspoon hot English mustard
2 table spoons of ketchup
1 teaspoon white pepper
1 teaspoon salt
1/2 teaspoon red pepper sauce or cayenne pepper (optional)
Garnish:
2 tablespoons fine breadcrumbs
1.5 cups grated cheddar cheese
3) Bring water to the boil and add the macaroni salt and finely chopped onions. Boil it uncovered until it is just tender but not overcooked (about 8 minutes).
4) While you wait, whisk the egg in a medium bowl and add the milk, pepper, salt, ketchup, mustard and optional Bajan hot pepper sauce and mix.
5) Once the macaroni is finished boiling drain it thoroughly and put it back into the same hot saucepan it was cooked in (with the finely chopped onions included) and mix in the butter.
6) Grate the cheese and mix it in with the macaroni a bit at a time, while it is still warm.
7) Pour the sauce over the macaroni and cheese and mix it until it is a creamy consistent texture.
8) Place in a greased oven proof casserole dish. Top with some grated cheese and fine breadcrumbs. Bake in the centre of the oven for about 30-45 minutes.
Flying Fish.
You will need the following ingredients: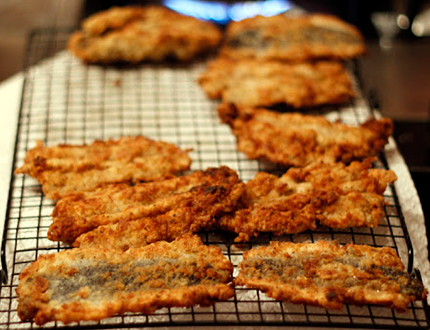 6 Flying Fish
2 eggs
1 tablespoon of milk
Salt
1 cup of flour (add more as needed)
1.5 cups of breadcrumbs (add more as needed)
Oil for frying
Bajan seasoning (optional)
1) Create a 'batter station' using three medium size bowls. One with flour, another with an egg wash (two whisked eggs, a pinch of salt and a tablespoon of milk) and the third with bread crumbs.
2) If you choose to season the fish, place the seasoning between each of the four 'fingers' of the flying fish. If not a simple splash of lime juice and salt should do the trick.
3) First cover the fish on both sides with flour, next dip the fish in the egg wash and finally cover it with the breadcrumbs.
4) Carefully place the battered fish in hot oil (on a medium flame) and fry on both sides until brown.
5) Finally, invite your friends over for a 'Bajan Night' and enjoy!