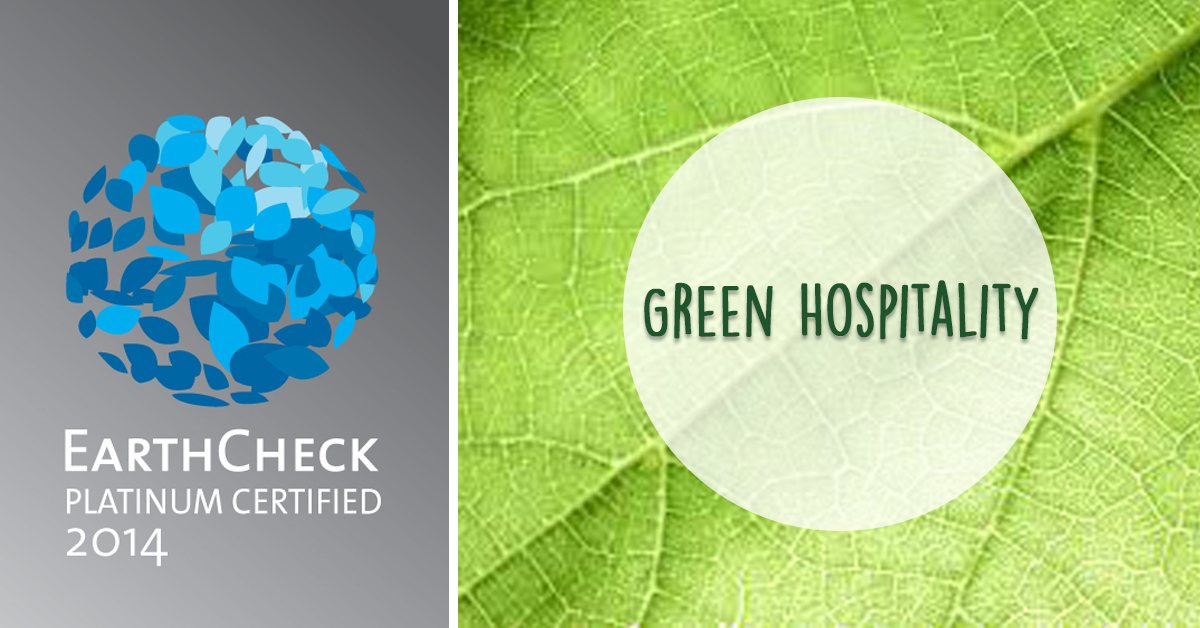 Green is so in these days, and not just because it looks good, but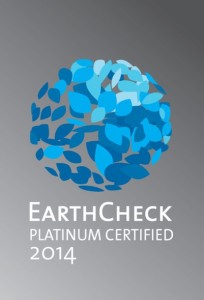 more because it feels great. At Bougainvillea we are proud to have achieved Platinum EarthCheck Certification after over ten years of being above the best practice benchmark.
Internationally known, EarthCheck is one of world's largest certifiers of sustainable travel and tourism operators. They use science based software and tools measure the effectiveness of environmental and CSR (Corporate Social Responsibility) practices. They measure eight key factors: (1) energy (2) carbon (3) water (4) waste (5) paper (6) cleaning products (7) pesticides (8) community. By rating Bougainvillea against the best practice EarthCheck allows us to determine the areas we are doing well in, and where we could improve.
At Bougainvillea we realize that it is the little things that all add up. Zooming in from one tiny island in the Caribbean, to a family owned resort on the south coast of Barbados, all the way down to each individual guest and team member at our resort. We believe that one person can create a ripple effect and make the world of a difference. Here are a few of our sustainable practices at Bougainvillea Beach Resort.
Source local produce where possible, thereby increasing sustainable linkages between local producers and the hotel sector.
Energy Eye is an energy saving solution, which is installed in every guest room. Wireless infrared/motion sensors and door monitors detect when your room is unoccupied or when your door/window is open. In these instances, the system will automatically turn the air-conditioning off.
We mix and use all natural cleaning agents, great for anyone with allergies or environmentally conscious people. Vinegar is used as a cleaner, disinfectant and effective for killing most mould, bacteria and germs. Baking soda is used as a deodorizer in sink drains and refrigeration and to clean oven tops. Many natural oils such as tea tree, lemon, eucalyptus and peppermint are used as air fresheners and deodorizers.
Promote straw use on request only except in the case of blended drinks.
Shred office paper and donate it to local pottery firms and chicken farms. It is also used for packaging in the resort's gift shop.
Organize quarterly beach and coastal area clean-ups, guests are invited to join staff for all clean-up initiatives.
Are the founding members of the Maxwell Beautification Project. A project with its core objective being beautifying the community, increasing environmental awareness and provoking community spirit and solidarity.
Take our Kid's Club to visit the turtle and rabbit centre on property for educational talks and re-used materials such as, icicle sticks and juice boxes are used for arts and crafts.
Have an active compost station where cuttings from gardens around the property are broken down and re-used as fertilizer.
Conduct Garden Tours available to guests on request, to learn about the diverse cross-section of plants found on the island and at the resort, and to illustrate the use of compost.
Hatch plants on property in tire gardens and reused old tubs.
Have implemented Towel, Linen and Energy saving initiatives.
Use low wattage bulbs especially around beach area, as the resort has seen a change in hawk's bill turtle nesting patterns, an increase in nesting on this coast and the resort's beach.
Our motto is "Work Today to Protect Tomorrow." We are constantly looking for new ways to be green. Please leave us a comment if you have any suggestions.