"The gladdest moment in human life, methinks, is a departure into unknown lands." – Sir Richard Burton
There are many of us who can relate to this well-known quote from Sir Richard, who was not only a British explorer, but was famed for his travels and explorations in Asia, Africa and the Americas. During his vast travels he had an extraordinary knowledge of languages – so much so that he could speak a total of 29 European, Asian and African languages. Now that alone sounds like inspiration to travel and explore the world!
We want to add a little more inspiration to make those travel dreams a reality. So let's show you how we can make it easier and more affordable for you to cross Barbados off your bucket list. Here are a few tips when planning your next holiday.
• Get the Hopper App and search for your flight. Tap the binocular icon to watch the route. The app will keep an eye on the flight and send you notifications when the flight price changes. This is a great tool when you don't have the time to continuously check on flights – let the app do it for you.
• We've done some research for you and found out that it's cheaper to travel during the week from Tuesday to Thursday.
• Check our website for great deals and special offers at the beginning of the month. If you book your 2017 vacation now, not only can you save some bucks, but you don't have pay your deposit until 2017.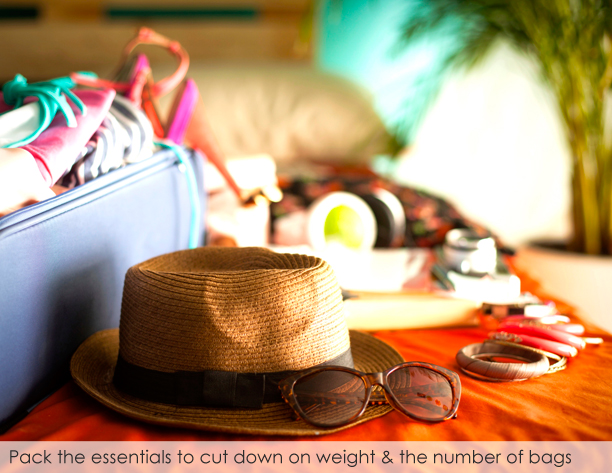 • Where's the fun in travelling alone? Bring your crew (family and friends) and save on group bookings.
• Unless absolutely unavoidable, cut down on connecting flights. It's almost always cheaper to fly to Barbados direct. JetBlue now has direct flights from Boston, New York and Fort Lauderdale.
• Take advantage of Duty Free shopping at the airports and select stores in Barbados. We can't think of one reason not to!
• Pack essentials only and you could save as much as USD$50 on checking in luggage. Leave the hair dryers and bulky towels at home. We've got most essentials waiting for you in your room.
• Sign up for our Sunshine Rewards at Bougainvillea. Even if you aren't a frequent traveler, signing up for a reward program means you can take advantage of making purchases or paying off your balance using your points.
• Thinking of tying the knot in Barbados? Bougainvillea has fabulous wedding packages to choose from and a dedicated wedding coordinator to make the process a breeze. And now, you can also enjoy a complimentary catamaran cruise as a way to relax after the big day.


• Eat where the locals do. Head to Oistins on a Friday night for the fish fry. Not only do they have entertainment, but they have a really great selection of food. Bougainvillea's restaurant Lanterns by the Sea has a new menu featuring fresh local produce and Bajan-styled meals, so there's always the option to "eat in."
• Be adventurous and use public transportation. Barbados has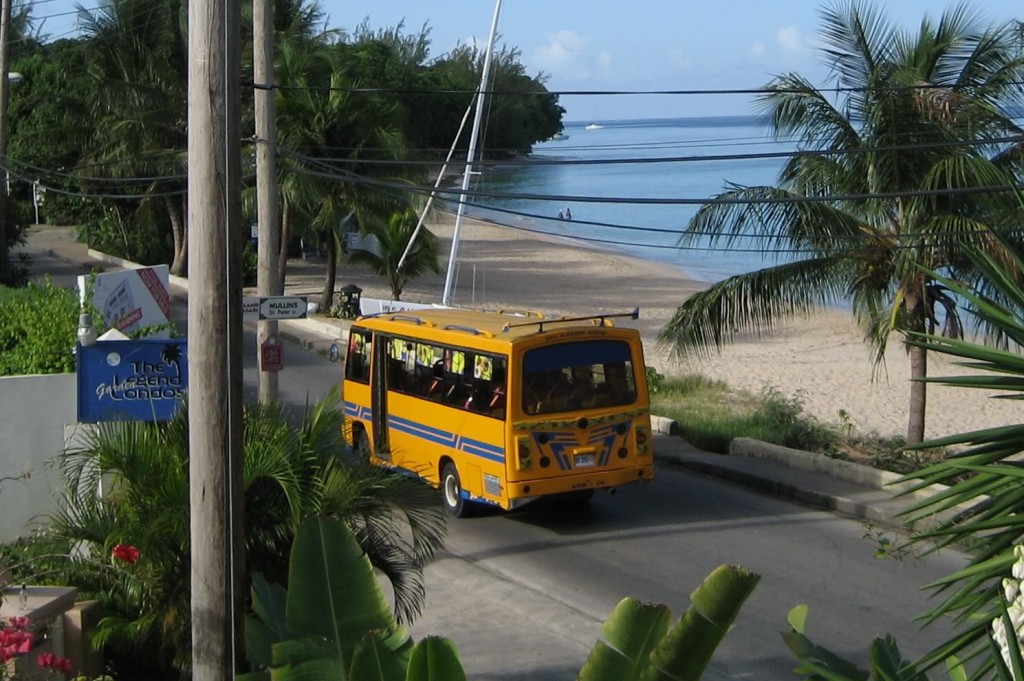 local public bus systems – from big blue buses to privately owned yellow buses and small white vans with a maroon stripe that serve the major routes and towns across the island. Fares on these buses and vans are extremely inexpensive costing as little as US$2 roundtrip.
• Take a trip to the grocery store and stock up on breakfast items – eggs, bread, fruit, crackers, butter, juice, etc. It's perfect for an inexpensive breakfast or snack. Since our studios and suites come equipped with kitchens and utensils, you can whip up some scrambled eggs and toast and enjoy breakfast on your balcony.
Were these tips helpful? Do you have some of your own you'd like to share? Feel free to leave us your comments below on how to plan for a holiday that won't break the bank.