Street food favourites to fine dining by the sea, treat your taste buds to a tantalizing experience in Barbados. The title 'Culinary Capital of the Caribbean' was bestowed upon Barbados thanks to our creative award-winning chefs, fresh local seafood and produce and the rich history of the island – a melting pot of flavours from African, Indian and European. Get the most out of your visit to the island by taking part in the Food and Rum Festival, a walking food tour and dining at top-rated restaurants and local street food spots.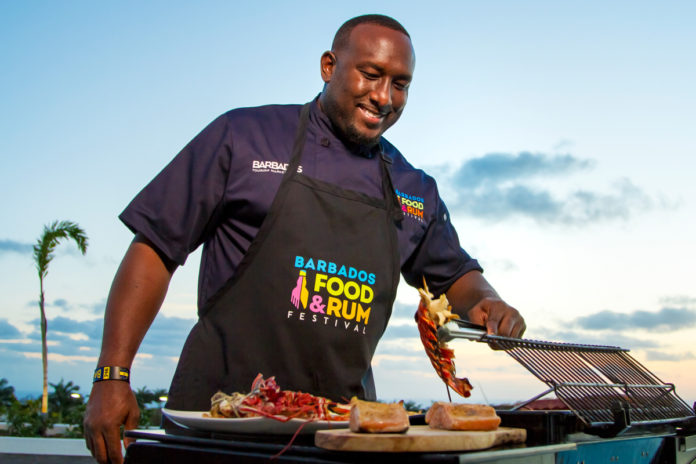 The Barbados Food and Rum Festival
Foodies, we recommend you visit Barbados in October for the annual Food and Rum Festival. 2018 will be the 9thyear of the festival and is offering a new exclusive experience in the Rum Vault. Enjoy a 4-course food and rum cocktail pairing while learning about the history of Rum in Barbados in the stunning setting of The Rum Vault. For more details on the events or to book tickets visit The Food and Rum Festival.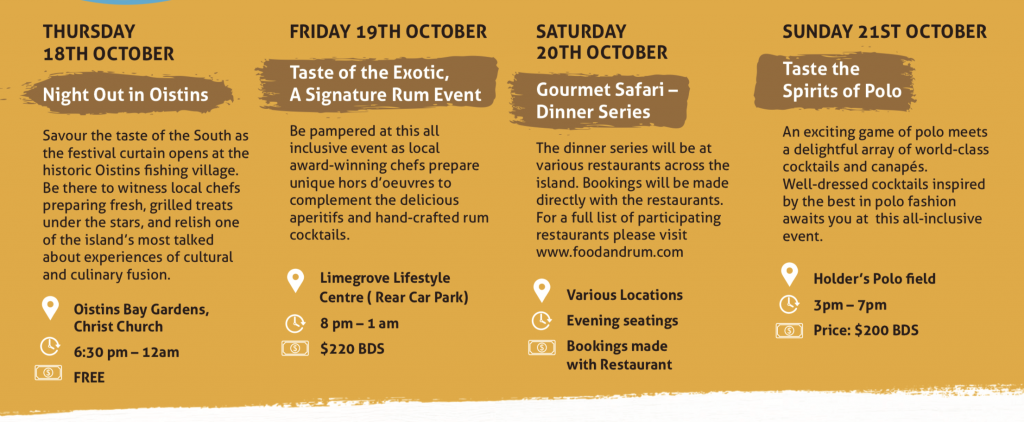 Barbados Food Tours
You must taste our culture to fully understand it. Walking food tours are the best way to not only learn the history of Barbados – but eat your way through it. Our two favourite tours are Lickrish Food Tours and Lick De Bowl Food Tours.
Excite your palate with traditional foods on this off-the-beaten-path culinary tour and discover Bridgetown like no other tour. Enjoy 8+ Bajan tastings, bites and sips – enough to leave you fully satisfied. Tour time is from 11 am – 2 pm and tours are for groups of 12 or fewer.
Choose from one of 3 tours – a walking tour of Bridgetown, an AC bus tour or a Bajan cooking class. The walking tour of Bridgetown includes 3 food stops, a drink stop and Bajan sweets to take home for later or share with friends. Tour dates and times are limited. Ask your concierge at Bougainvillea Resort to help you with booking a tour that best suits your unique tastes and preferences.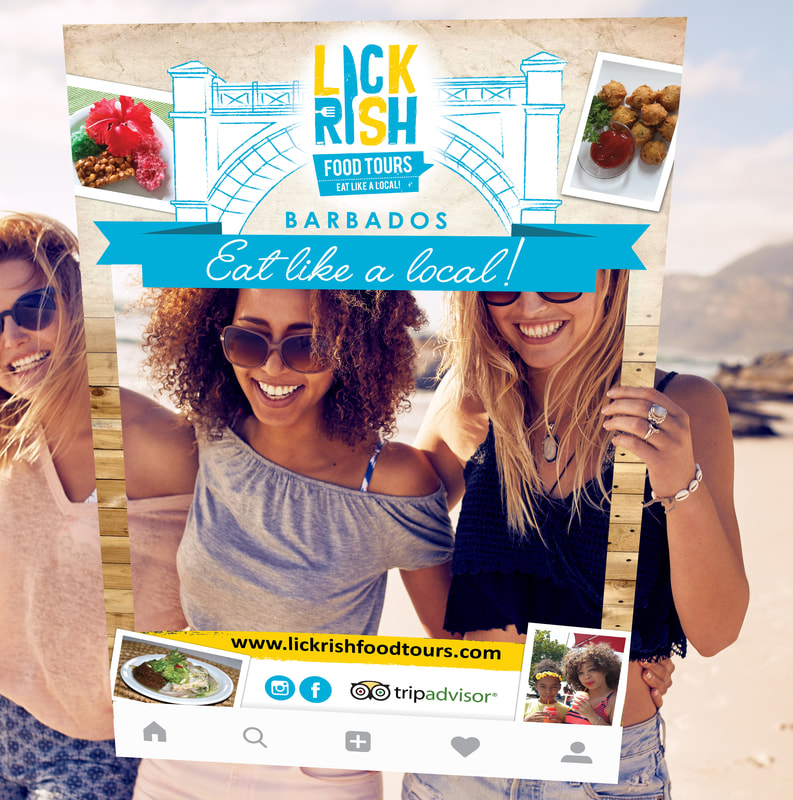 Fine Dining Restaurants
Where do we begin! Barbados has so many beautiful fine dining restaurants scattered all over the island. Our favourite south coast restaurants are Champers which sits on the ocean and has a large menu with something for everyone and Café Luna. Enjoy a dinner under the stars created using only locally sourced produce at the stunning Café Luna. On the West Coast, we recommend Tides or The Cliff. The service, setting and food at both venues are in a league of their own.
For a more relaxed night out, we recommend UMI for sushi, Sizzle for steak and Siam Bar & Restaurant for Thai and Asian Fusion.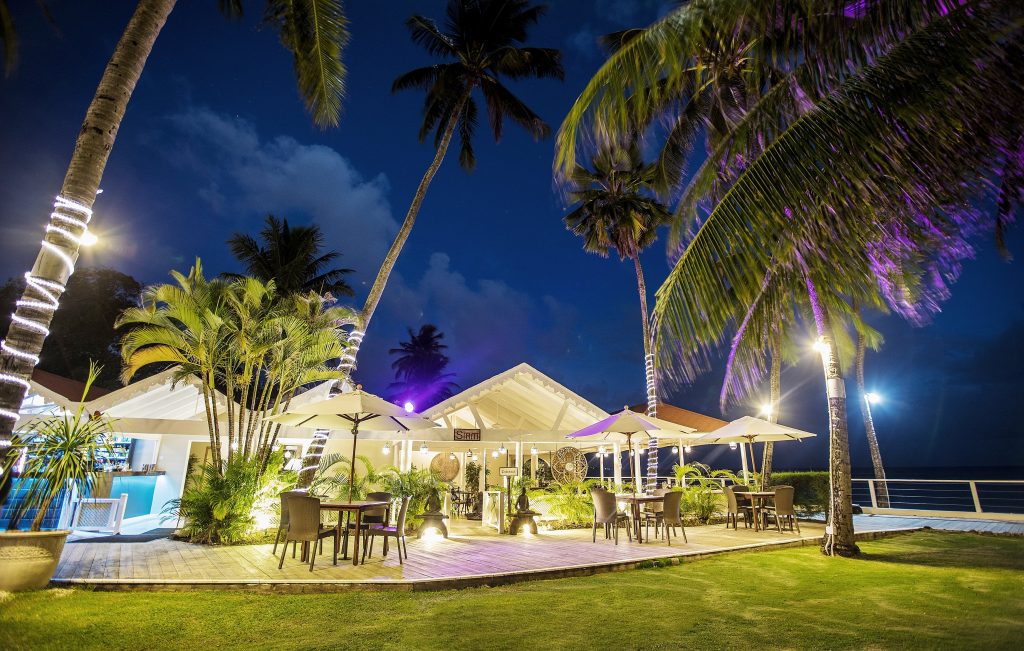 Street Food Favourites
Eat where the locals eat to truly experience the authentic food scene in Barbados. Many locals will get 'van food' for lunch – the Bajan version of a food truck. 'Van Food' usually consists of local favourites like rice and peas, macaroni pie, beef stew, flying fish and baked goodies. It is hard to say where you can find these vans, but you can look for a line of people on the side of the road and you will know you found a good one.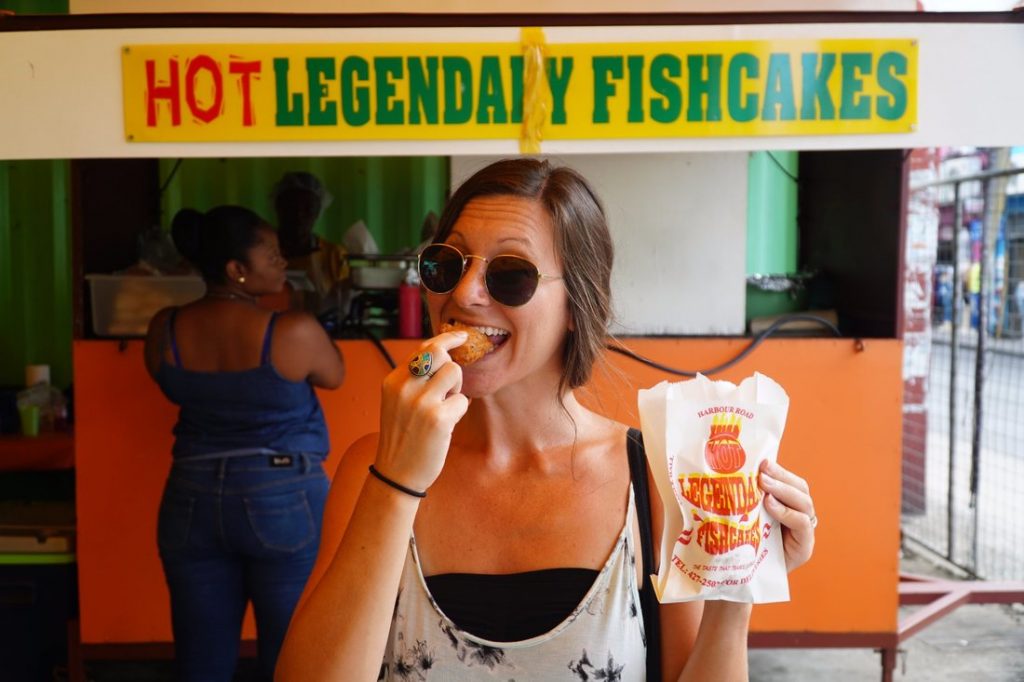 Bajan fish cakes are the go-to local street food, they are different from other fish cakes you may have tried. The deep-fried fish cakes are served in a paper bag and are usually just a few cents each. Hot Legendary Fish Cakes are 100% our favourite! Doubles are another cheap and tasty street food that you have got to try. They are native to Trinidad our neighbouring Caribbean island. Last but not least, you have got to make it to Pebbles Beach to bite into a Cuz Fish Cutter. Featured on Food Networks top sandwiches in the world, Cuz will not disappoint!